Career As a Makeup Artist:
Scope, Qualification and Makeup Artist Salary in India
If I tell you that each year Americans spend more money on beauty than on education or if I tell you that lipstick sales increases during recession or during a state of war, how would you believe it? It will certainly raise your eye brows right?
Makeup has been around us from thousands of years and it's not going to die any sooner, In fact it continues to exponentially increase as people around the world are becoming more conscious about the looks. Then the questions comes how about becoming a makeup artist if the industry is booming so well and our answer to your question will be "YES WHY NOT?"
Makeup Artistry as a career is gaining tremendous amount of momentum as more and more professionals are making a career change because of the sheer glam, work life balance, creativity and money involved. Makeup Artists are trusted and respected and accepted everywhere.
This profession has a high demand and if you want to make a note in this industry then there are couple of things you must have to even begin your career as a makeup artists
Pre-qualification
Education
You need education no matter what you do, Education makes you matured and brings in lot of weight in your personality. Many youngsters approach us after finishing high school and senior secondary to become a makeup artist. It's a very bad choice!
Since Advertising agencies, Magazines ,Fashion Houses, E-retail sector hire professional makeup artist and usually pay a fat paycheck, They expect a minimum graduation from a professional makeup artist to even begin screening the art. Please do not quit your education for a short term gain.
Creativity & Imagination
Makeup Artistry demands creativity, you should be able to use your imagination to create a piece of art ,Yes indeed you will become a Makeup Artist however your journey and makeup artist salary will be below average and limited. So instead of copying someone's work from google or Instagram you must be able to create your own signature looks and for that you need to be imaginative and creative.
Personality & Hygiene
This industry is glamourous and glittery and your personality must resonate as a confident person. Cleanliness, effective communication skills and a great sense of fashion and latest trends is just to name a few. A makeup artist has to look and talk amazing! Think in this way if you are not groomed and appear clumsy in front of the client , How on earth the client will ever trust you ?
Skills & Attributes Required
Now once we know the pre-qualification let's find out exactly what you need to become a rock star makeup artist who is famous, rich and successful.
Professional Makeup Certification
You will get many who will undermine certification however if you really want to have a head start in this industry then quit that you tube videos and your makeup artist friend and join a professional makeup academy to learn the deep skills. You need to gather up funds to invest for your future career.
Good communication & Customer service skills
30% of the times you will win over a client not by your makeup skills but the way you spoke to them and handled them. It is way too important to have your communication game top notch. A great deal of customer service has to involved and you would need to handle your clients with kid's glove. If you fail to do so client will immediately switch or give you a bad experience.
Great communication skills will always get you somewhere. Be patient , communicate your point and show courtesy and most importantly be sensitive to your clients.
Self Motivation & Business sense
If you become a makeup artist mostly you will be become a free lancer and will be your own boss. It is important to keep yourself self motivated. I have personally seen many makeup artists quitting just because they became too nervous or didn't get enough business. If you want to quit your 9 X 5 job then you need to work 24 X 7, Clearly means you need to constantly think about expanding , creating fine piece of art and understanding what works in the market like any business. Just having a great skill doesn't bring you money.
You need to have a sense of business, Must understand profit and loss ,basic accounting concepts and marketing. That is what business is all about right ? You sell a service or a product and someone buys it , You market it so that world knows you exist.
Work longer hours and during odd hours
Many of you must have made perception about this job as easy with great returns. Let me tell you straight – Being a makeup artist is extremely hard and out of 10 4 will quit at some point. Yes it has great money and great life but for only those who are willing to give their sweat and blood to this profession. In fact nothing is easy if you want to reach on top.
As a makeup artist you may have to work for longer hours and at odd hours sometimes 2:00 AM in the morning. If you are not ready for it , do not become one !
Ability to work under pressure
A lot of people ask why professional makeup artist charge more or comments like "It's just a makeup, Why are you charging this much"
The pressure be it a bridal makeup or a backstage makeup is way too much. There is always a chaos at the weddings , The fact that it's your bride's most precious moment will give you chills. Everyone measuring makeup with their own barometer , Bride may love your makeup but mother may not , All may like the makeup but the groom may not. It is extremely complicated and you have to work your way through all these challenges.
If you are working for a fashion show you will often find fashion designers howling at you and I wont blame them because it is a highly electrified environment with everything at stake. Professional makeup is not making YouTube video where you have time in hand, It is all about holding your nerves and focusing on what you do the best.
If you don't have sense of time management then you will fail as a makeup artist. 
Reaching the venue on time and completing your work within time is the most important aspect of professional makeup artistry. No one cares if you can paint a monalisa unless you do it within time. Imagine brides state of mind if you are 40 minutes late to the wedding ? She will freak-out ! no one will buy your heavy traffic excuse. You have to be on time period !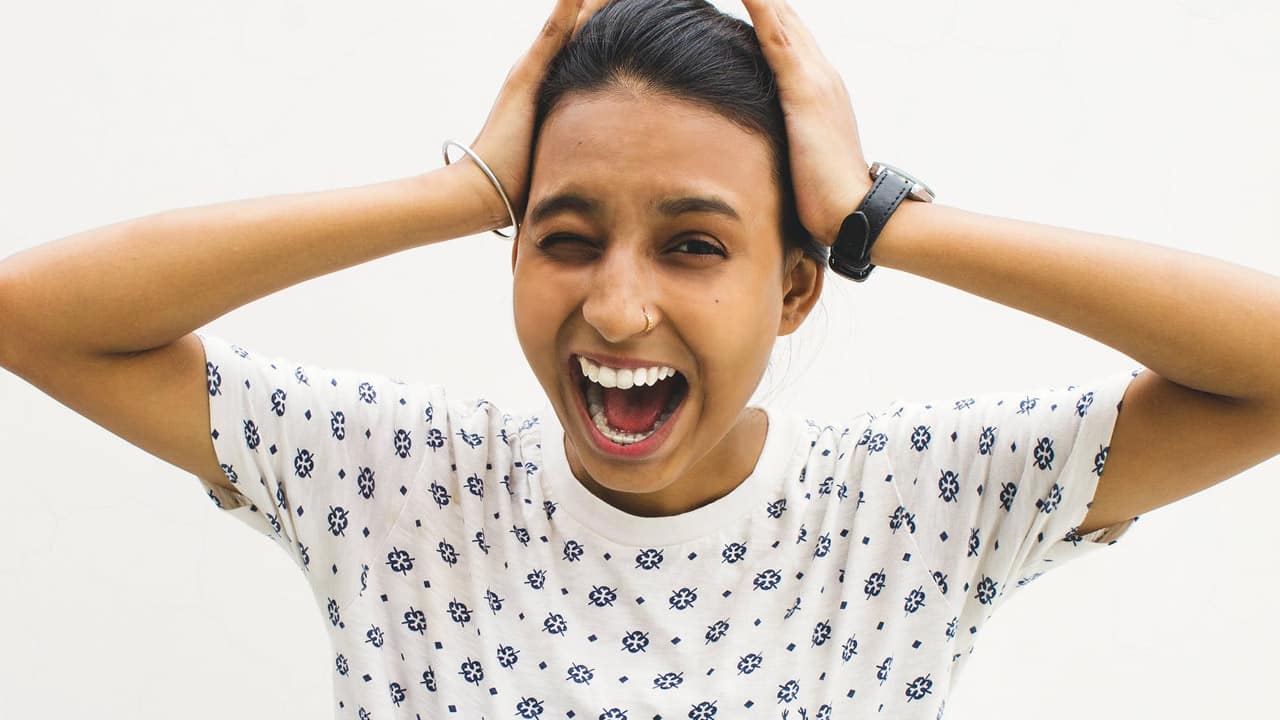 Lastly ! as a makeup artist you must have a personality that should inspire your client and builds trust. What you wear , How you speak , your own makeup will be sub consciously checked out. Your own grooming is very important to get more clients. You represent your profession and so you should do it fairly. The most important part is your wisdom and the confidence which will change the game in the end for you.
This one is a game changer and differentiates you with others. Your detailing has to be flawless from hair to to your eye liner. If you end up sloppy you will end up with bad experience with the client. A professional makeup artist has to do everything perfectly and for that you must have eye for detail.
To know the makeup artist salary in India we have written a dedicated article you may check out here
You will have to understand that Makeup Artists are into two categories, there is this one category who works at Beauty Parlor with limited line of work and skills. There is then premium category who does customized work, run their own business and work as an entrepreneur. Our recommendation is for the premium category. Salary of a makeup artist can vary from fifteen thousand rupees to five lakh rupees a month or even more if you have become the top 10% of the makeup artists in your town.
To summarize, it's an amazing profession which is competitive, glamorous and appreciative. However to go to another level there is lot of hard work and skills required like any other profession.
Frequently Asked Questions
What are the skills u0026amp; attributes required for a makeup artist?
Skills required for a makeup artist are: professional makeup artist certification, good communication skills, business sense, customer service skills, self-motivated, work longer hours u0026amp; during odd hours, ability to work under pressure, time management, eye for detail, attractive u0026amp; outspoken personality.
What are the different types of makeup artists?
Makeup Artist are into two categories, one category who works at Beauty Parlor with limited line of work u0026amp; skills. There is then premium category who does customized work, run their own business u0026amp; work as an entrepreneur.
What is the salary of a makeup artist?
Salary of a makeup artist can vary from fifteen thousand rupees to five lakh rupees a month or even more if you have become the top 10% of the makeup artist in your town.